PRIVACY TECH FOR COMPANIES OF ALL SIZES
The current data protection laws have changed the online game rules: Privacy first! The COOKIEBOX helps you to make your websites GDPR compliant. Digital and automated. Consulting and warning cost protection included on request.
GDPR compliant WITH OUR PRODUCTS
With the Cookiebox products, you are 360° web-compliant, i.e. legally compliant all around and permanently.
regular GDPR WEBSITE SCAN
Our monitoring, a regular scan of your website, ensures that you meet all GDPR requirements not only today, but also in the future.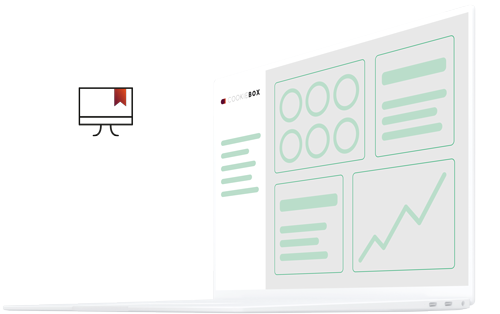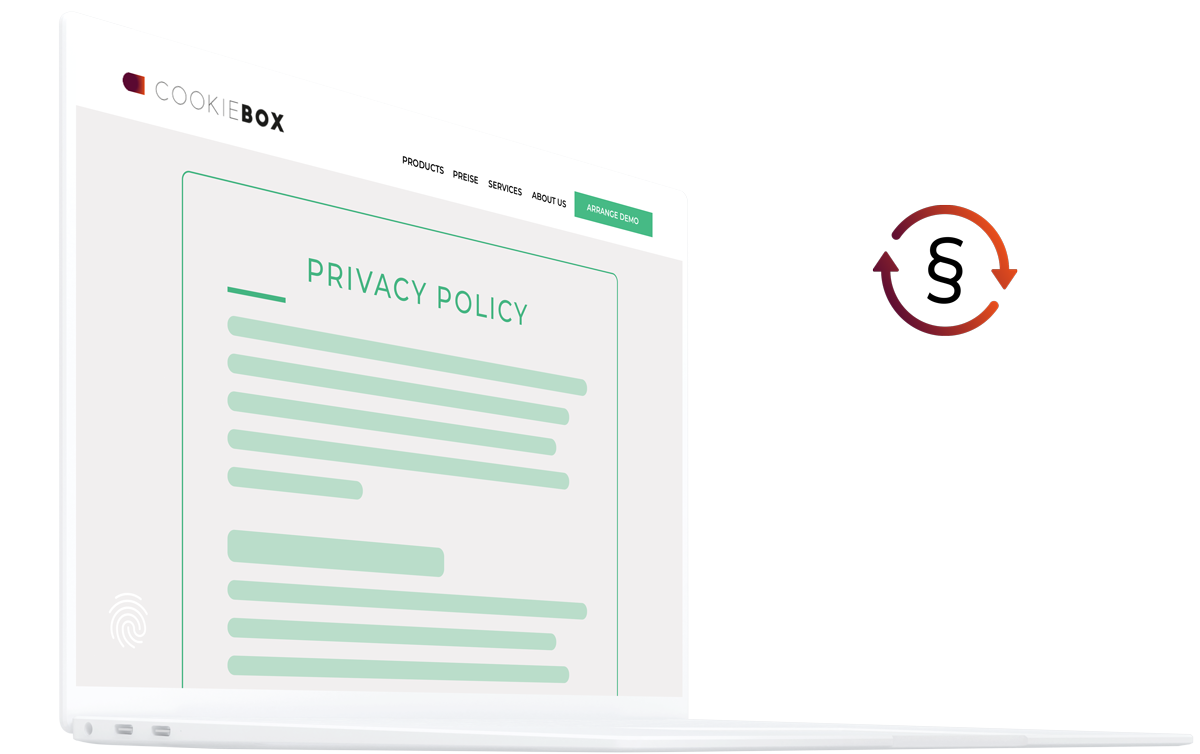 PRIVACY POLICY AS A SERVICE
With our dynamic data protection declaration, your website will always remain GDPR-compliant thanks to warning cost protection and regular monitoring.
Usercentrics Cookiebanner & Management
With the Usercentrics Consent Management Platform (CMP), we bring your marketing and data strategy in line with legal requirements.
compatible with all services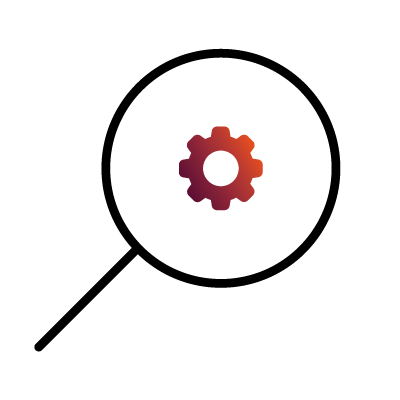 GOOGLE ANALYTICS ALTERNATIVE with Matomo
With Matomo you don't have to do without valuable analysis data, even for privacy oriented users. Web analysis without Cookies – and without Consent.
The perfect combination of products + services for your data protection secure online presence
Our intelligent software solves the technical side of data protection and provides the basis for a legally compliant and user-friendly interface on your website that keeps your marketing and data strategies in focus. The products of the COOKIEBOX are characterized by easy integration, maximum compatibility and affordable licenses.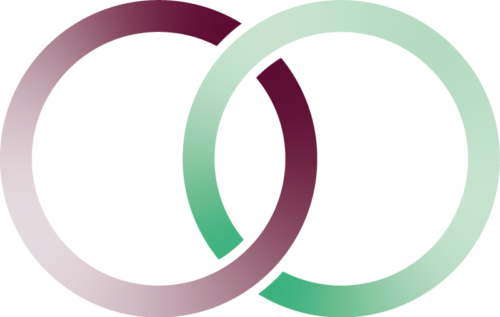 Our expertise lies not only in software solutions, but also in their correct integration. We also advise on marketing strategies and data protection, so that you not only become web-compliant and dunning-proof, but also take your online marketing to a new level. COOKIEBOX customers can also benefit from our extensive data protection consulting, which goes far beyond website topics.
The COOKIEBOX GmbH is a data protection provider specialized in web compliance. We offer all services and products that website operators need to meet the requirements of the GDPR (see menu). Our data protection experts, developers and designers form the perfect team to meet the content, technical and visual requirements. Our products include intelligent software solutions such as Cloud PP, Usercentrics CMP or monitoring. As a service we understand their integration as well as data protection consulting in the classical sense. 
The Cloud-PP is a privacy policy (PP) individually tailored to the respective website, which is hosted on our GDPR-compliant server. We update and maintain the privacy policy in accordance with legal requirements - in more than 10 languages.
At the same time, we use our monitoring tool to check which technical changes have taken place on the website. The changes are automatically made in the PP and, if necessary, CMP. This means that website operators do not have to constantly check newly integrated tools on their homepage or follow the data protection laws, but can easily and conveniently protect themselves from fines and also make a good impression on potential customers.
Almost all websites use cookies. In order to be able to actually play these on the computer of the website visitors, website operators must obtain explicit consent in accordance with the General Data Protection Regulation (GDPR). A Consent Management Platform (short: CMP) is a tool with which website operators can obtain the consent to use cookies from their visitors. Cookies are small text files that can be used to create advertising profiles or collect personal data. With the help of this information, companies can optimize their online marketing strategies. Cookie banners (CMP) are therefore not only legally obligatory, but their optimization for marketing reasons more than reasonable.
Every website - no matter if it is a club homepage, blog, online store or forum - needs a privacy policy (PP), which informs the website visitor about the handling of personal data. Personal data is not only obtained through a contact form, a comment function or a payment system, but also, for example, through the use of certain plug-ins or analysis tools.
The Cookie Banner (CMP) is somewhat different. When using some tools, such as retargeting or tracking pixels, embedded videos or analysis plug-ins, users must be notified of this when they first visit the website and must be given the opportunity to agree or disagree with their use and to reverse or adjust this decision at any time.
You can determine whether such services appear on your site by using our free Quickcheck.
It is a fact that only with an updated privacy policy (PP) + cookie banner (CMP) you are fully compliant (=GDPR-compliant). If you only purchase one of these products, e.g. the CMP from us, the responsibility for PP compliance lies in your hands. Our Cloud-PP product includes monitoring, i.e. up-to-dateness. However, you can also maintain your own PP + CMP and only use our monitoring service. The possibilities are manifold. With our bundles you have everything from one source and enjoy full compliance.
Yes, all our products are compatible with all CMS and are integrated on your site via Java Script. This also applies to iOS and Android applications
Under the following link you can contact us with your technical questions. Our support team will get back to you immediately.